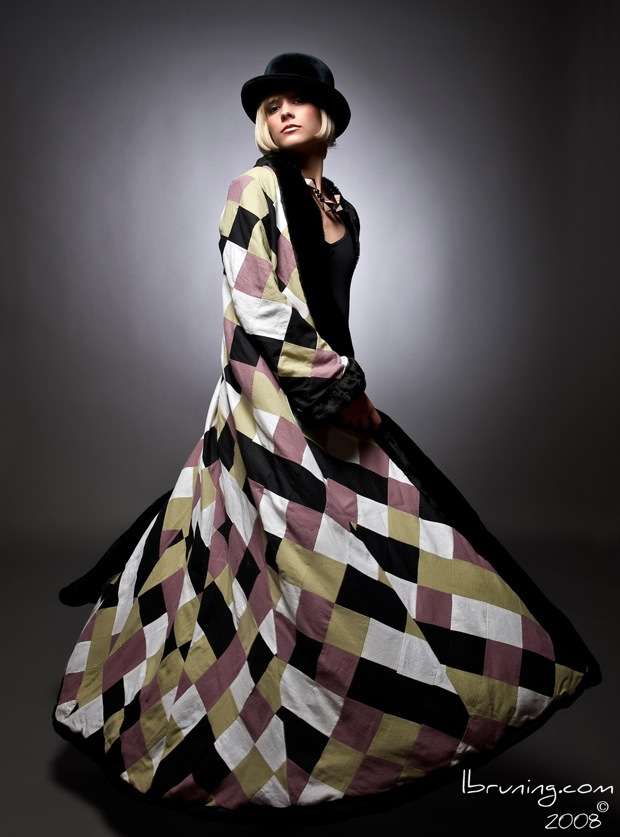 Harlequin Coat
Six gore patchwork linen floor length coat lined with avocado velvet and trimmed with faux fur.  Wrap yourself up in this decadent timeless elegance.
Old fashion piece-quilting of autumnal linen fabrics hand-craft the high fashion yardage for this floor length bias cut swing coat. This eye catching modern coat is luxuriously lined with avocado velvet and trimmed in black faux mink.
Materials | linen, faux fur, velvet
Inspirations | Clockwork Orange
Limited Edition: 1 of 1
Photo | Carl Snider
Makeup | Courtney Snider
Model | Candice
For| Fashion Models Magazine
23 March 2009
Price: $3,000
[add_to_cart=21]
Unique Handcrafted Fabrics Available at Lynne Bruning's Shop
.